Thousands of people will hit the streets of London tonight dressed in an array of colourful bras. Moonwalk 2013 will take place in Battersea Park where entrants can either power walk their way through a half or full marathon.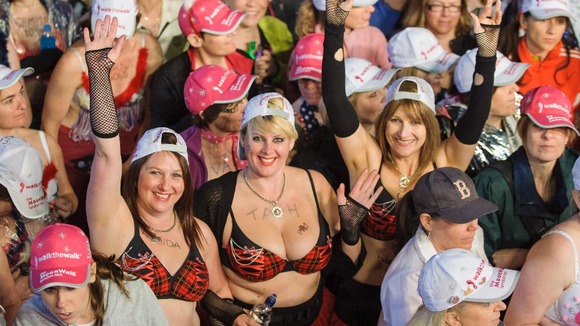 The event has been organised by Walk the Walk, a charity which raises money for vital breast cancer causes, while encouraging men and women to adopt a healthier lifestyle.
Famous walkers who'll be attending include TV presenters, Penny Smith and Janet Ellis, actress Emma Kennedy and singer Alison Moyet .The theme this year is outer space, so anything extra terrestrial or science fiction based goes.
Thousands of walkers are expected to do the walk in bras covered with things associated with aliens, astronauts and much more.Since its launch 17 years ago, Walk the Walk has raised over £85 million for vital breast causes.