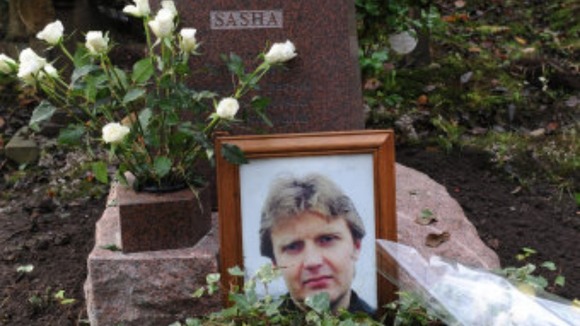 Alexander Litvinenko was a Kremlin critic who left Russia in 2000. He died an excruciating death in hospital three weeks after drinking a cup of tea laced with the radioactive isotope polonium-2010 during a meeting with two men at the Millennium Hotel in Grosvenor Square in 2006.
Alex Goldfarb, a friend of the Litvinenko family and his widow Marina, said the decision this afternoon was "deeply dismaying", and that it was "upsetting" that in his view British government had prioritised its political relationship with Russia over the need to hold an open inquest.
He said:
"It appears the British government is more concerned about the use of chemical weapons in Syria than radioactive weapons being used on the streets of London."
However Mr Goldfarb added: "On the other hand, it's an admission by the British government that the Russian state is culpable because otherwise they would not have requested immunity. That in itself is a partial victory for Marina. [Litvinenko's widow]"
His family believes he was working for MI6 at the time and was killed on the orders of the Kremlin.
The coroner's ruling was published today after he accepted an application by the UK Foreign Office to keep certain information under wraps.
Evidence cannot be heard in secret as part of an inquest, but could be as part of a public inquiry.
Sir Robert said: "It is my present view that I should hear submissions as to whether I should invite the Secretary of State (the Home Secretary) on behalf of Government to consider whether the power to hold an inquiry should be exercised in this case."
He said that the issues of preventability and Russian involvement are of "central importance" to the investigation into Mr Litvinenko's death.
Addressing the first issue, he said his duty to carry out "a full, fair and fearless investigation" would be hampered if it was not included.
He also said that excluding key evidence on the issue of Russian involvement would cause him "grave concern".
The coroner went on: "Were an inquiry to be held into the circumstances of Mr Litvinenko's death, the relevant material could be taken into account."