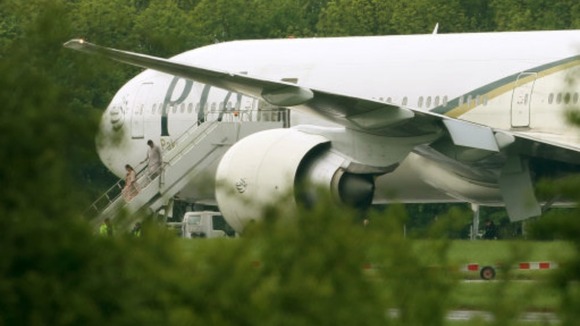 According to one of the passengers, the aircraft's cabin crew said two men had repeatedly tried to get into the cockpit.
Umari Nauman told Sky News: "The cabin crew informed us that basically they tried to come into the cockpit a few times and because they had been asked not to do that they got into a bit of an argument with the crew and made a few threats."
She said all the passengers had been ordered to leave their possessions on board before leaving the plane.
Ms Nauman also said helicopters escorted the aircraft before landing.