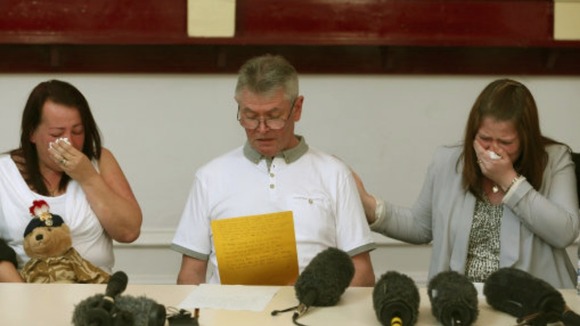 Lee's stepfather Ian, at times swallowing hard and breathing in to contain his emotions, continued:
"Lee was a man who loved people. He had many friends growing up in Middleton and on army duties all over the world.
He believed life was for living and he will be sorely missed by all who knew him.
Courtney and Amy his younger sisters wrote this for Lee: 'Rest in Peace Lee, we loved you so much, you didn't deserve this, you fought for your country and did it well. You will always be our hero we are just upset you left us so early. Love you Lee, goodnight.'
The last text he sent to his mum read, 'Goodnight mum, I hope you had a fantastic day today because you are the most fantastic and one in a million mum that anyone could ever wish for.
Thank you for supporting me all these years, you're not just my mum you're my best friend. So goodnight, love you loads."