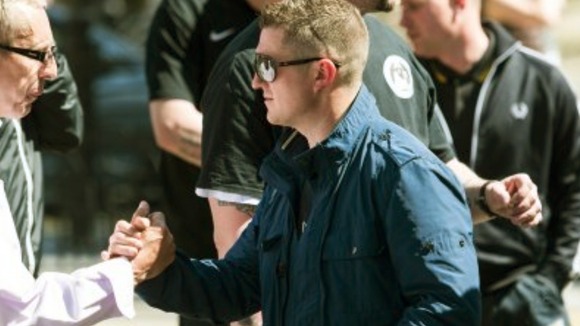 Forces charity Help for Heroes announced it will not accept anydonations raised by the EDL leader.
EDL leader Tommy Robinson - who told demonstrators on a march yesterday "This is a day of respect for our Armed Forces. They've had their Arab Spring. This is time for the English Spring" - started fundraising following the murder of soldier Lee Rigby.
But a spokesman for Help for Heroes said the Just Giving page set up by him would be closed down and all donations would be refunded.
The charity will check for any further donations from EDL members andsaid it would not accept any donations from the group, or any other politicalparty.
A Help for Heroes spokesman said yesterday: "He's the only one that's come to our attention but tonight we'll be doing a cross-count to make sure that anyone else that's saying they're EDL will not be allowed to fundraise for us.
It's the same for any political party, we don't allow political fundraising. As a charity, we're non-political."