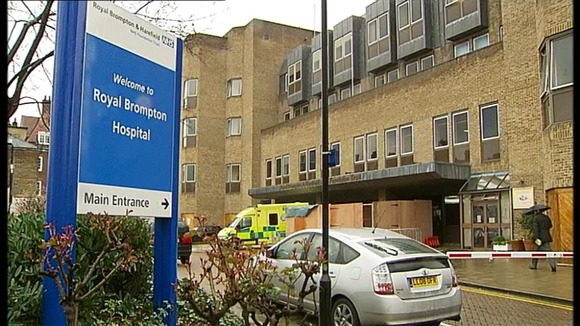 In 2009, officials launched the "safe and sustainable review", conducted by the Joint Committee of Primary Care Trusts (JCPCT) of England, to assess how best to streamline paediatric congenital cardiac surgery services.
The review concluded that expertise was spread too thinly in the 10 sites which house the surgical units and should be concentrated in fewer hospitals.
While experts were deliberating which sites should close, the Royal Brompton in Chelsea, west London - later named as a site earmarked for closure - launched a legal dispute over the consultation process.
The hospital, which is the largest specialist heart and lung centre in the UK, argued that the process was unlawful.
It won a High Court action against the JCPCT in November 2011 - the first time one NHS organisation had taken legal action against another.
But the ruling was overturned by the Court of Appeal in April last year. The Royal Brompton said the proposals could put its future in doubt, but judges ruled that the consultation process was fair.
Last July, officials announced that the Royal Brompton, Leeds General Infirmary and Glenfield Hospital in Leicester would close their units.
The institutions chosen to house the specialist surgery centres were the Evelina Hospital, which is part of Guy's and St Thomas' Hospital Trust, and Great Ormond Street, both in London and units in Southampton, Birmingham, Bristol, Newcastle and Liverpool.
But the move was heavily criticised by medics, campaign groups and the families of children who had used the services at the three sites earmarked for closure.
In October, Health Secretary Jeremy Hunt ordered a review into the decision to stop surgery at the three units following pressure from councillors in Lincolnshire and Leicestershire over the closure of the unit at Glenfield.
The Independent Reconfiguration Panel report is due to be published later today.