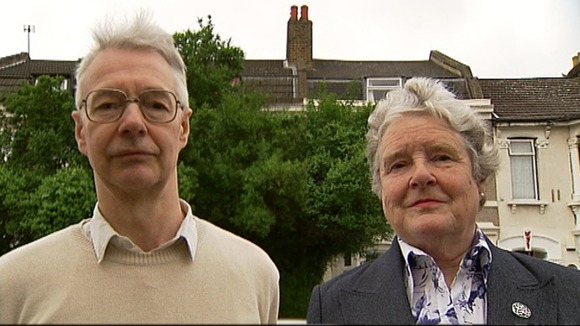 A feud between two neighbours about a hedge is now in its eighth year, with neither side showing any signs of backing down.
The hedge is 22-feet high and arguments over its future have cost thousands of pounds and reached as far as the High Court.
The hedge belongs to Michael Pelling and is causing problems to Christine Hodgson next door. She says the hedge cuts out so much light she has to have the light on indoors during the day.
When asked if he can see that the light is being blocked from his neighbour Mr Pelling said: "I accept it has some effect but I think she exaggerates that becuse she's getting plenty of light from the street frontage and the north side".