Millions of caterpillars have settled on trees and headstones in and around a Southend-on-Sea cemetery.
The bird cherry ermine moth caterpillars have created web-like nests which cover entire trees so the creatures can eat the entire tree.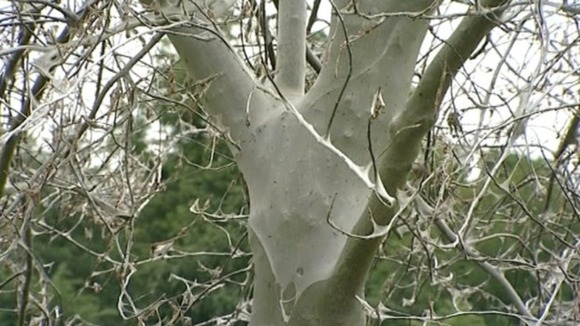 The bird cherry Ermine moth is completely harmless and can be found across Europe as well as in northern and eastern Asia.
They can eat an entire tree bare though trees can survive and recover by the next year.