The British Heart Foundation has thanked committed cyclists who turned out in force for the ride today.
Nancy Prior, head of events at the BHF, said: "The London to Brighton Bike Ride is a flagship fundraising event for the BHF.
"I'd like to say a massive thank you to all the cyclists and their sponsors for their support. Every penny you raise helps us fund pioneering research that supports heart patients and their families in their fight for every heartbeat.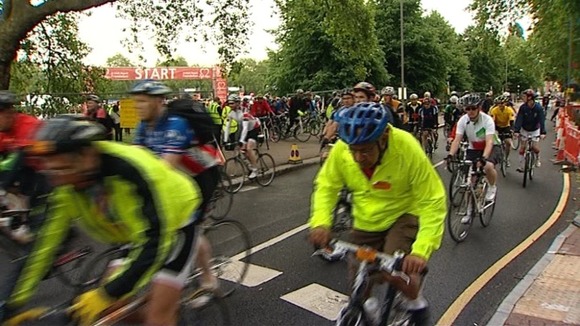 She added, "We would also like to thank everyone who came to help at both the start in Clapham and the finish in Brighton. Our cyclists rely on the hundreds of volunteers who give their time to make the bike ride possible."