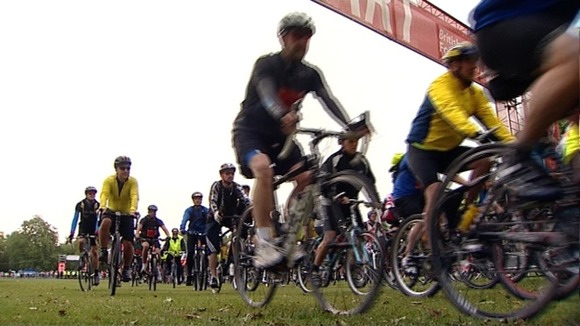 After months of preparation the wheels are finally in motion for thousands of cyclists taking part in the annual London to Brighton charity ride.
Nearly 29,000 are making the 54 mile journey this year, with proceeds going to the British Heart Foundation campaign against coronary heart disease.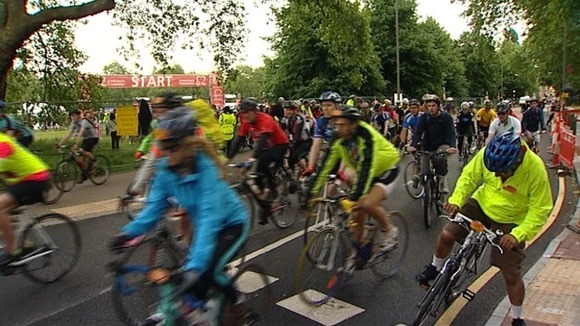 The weather was gloomy, but spirits at the starting line couldn't be dampened. The riders set off from Clapham Common at staggered times from 6am.