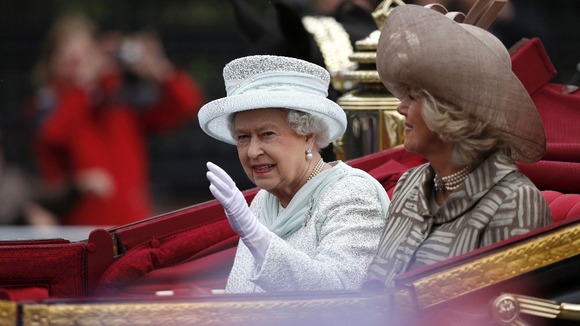 The Royal Family criss-crossed the globe, at a cost of almost £1 million, to celebrate the Queen's Diamond Jubilee last year.
While the Queen and the Duke of Edinburgh remained at home, touring the UK, their family travelled around the Commonwealth to mark the milestone.
The Princess Royal visited South Africa and Mozambique to celebrate her mother's 60-year reign, travelling on a scheduled long-haul return flight between London and Johannesburg costing just over £42,000.
For the opening of the Paralympic Games a month later, the Queen flew by chartered plane from Scotland to London at a cost of £16,000, then returned on the Royal Train for £20,000.