The images were inspired by the award-winning, free StreetMuseumapp, which guides users to over 200 sites across London, where hidden histories ofthe city dramatically appear. History lovers can use their apple and android devices and see the past emerge through the present scene.
The original photos and paintings can be enjoyed at the Museum of London.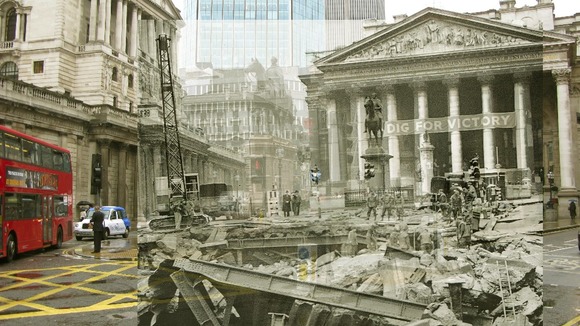 During a night raid of the Blitz on London on January 10th, 1941, Bank Underground station sustained a direct hit. A high-explosive bomb exploded in the escalator machinery room, causing widespread destruction.
Some of the estimated 111 dead, who had been sheltering in the tube, were thrown into the path of an incoming train.
Police Constables Arthur Cross and Fred Tibbs photographed the aftermath. The crater that formed outside the Royal Exchange through the impact of the bomb was so wide and deep that Royal Engineers had to build a bridge across it.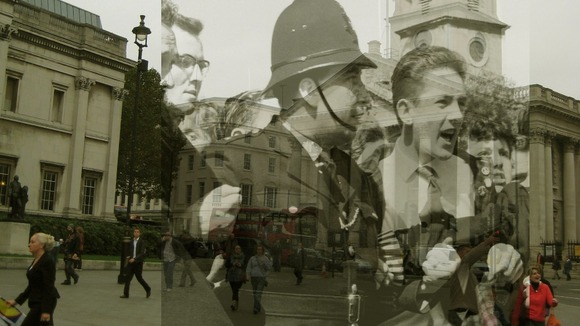 Oswald Mosley and the Union Movement attempted to stage a rally in Trafalgar Square.There was furious opposition from thousands in the crowds who were angry that such a rally was allowed to take place.
Chanted slogans included 'Down with fascism!', 'Down with Mosley!' and 'Get off the platform!'. Amongst the protestors were 1,000 people, led by the Reverend Bill Sargent of Dalston, who wore the yellow Star of David in memory of the Jewish Holocaust.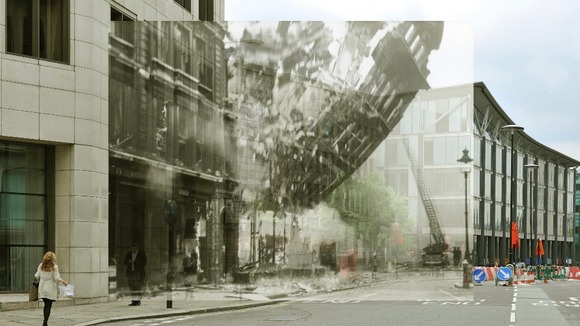 The collapsing front of Nos. 23 & 25 Queen Victoria Street, caused by the German bombing raid on the City of London on the night of 10th May 1941. The night raid of 10 May 1941 was the most severe attack London had sustained throughout the Blitz.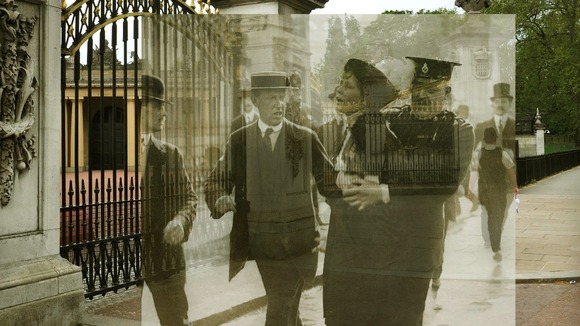 Emmeline Pankhurst being arrested while trying to present a petition to the King at Buckingham Palace, 21 May 1914. As she was being carried past a group of reporters Emmeline called out 'Arrested at the gates of the Palace. Tell the King'.
She was then lifted in to a waiting car and driven straight to Holloway prison. The arresting officer, Superintendent Rolfe, died two weeks later of heart failure.