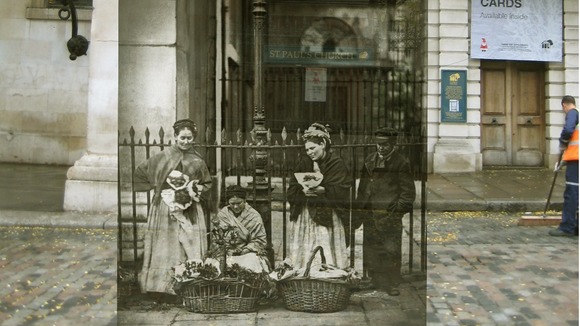 Three women selling flowers on the street in Convent Garden. The image is taken from a series of 37 photographs published in the book, 'Street Life in London'(1877), with text written by John Thomson and the journalist Adolphe Smith.
After taking photographs in the Far East, Thomson opened a portrait studio in London in 1875. Two years later he collaborated with the journalist, Adolphe Smith, to produce 'Street Life in London'.
The book was conceived as a follow-up to Henry Mayhew's famous study, 'London Labour and the London Poor' (1861–2). The photographs were used to guarantee the book's authenticity.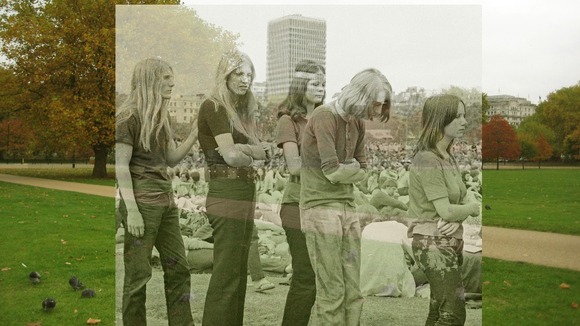 People queue at a music festival, Hyde Park. These people are queuing for food and drink or toilet facilities at a music concert in Hyde Park. Free summer music concerts had been held in Hyde Park since 1968.
Huge crowds enjoyed the atmosphere and popular music here in 1970.Musicians including Roy Harper, the Edgar Broughton Band and the headline band Pink Floyd played to crowds reportedly over 100,000 strong.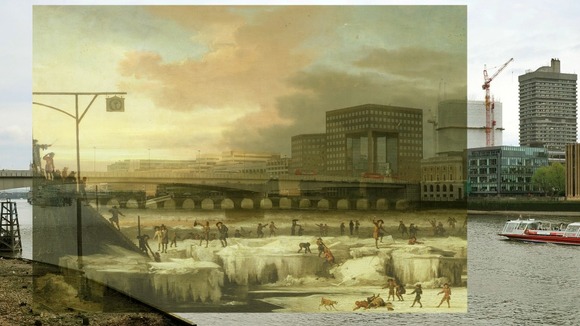 The Frozen Thames, looking Eastwards towards Old London Bridge. Oil on canvas. Numerous figures shown amusing themselves on the frozen river, skating, sliding, snowballing and even shooting.
Old London Bridge in in the middle distance and beyond it is the tower of St. Olave's Tooley Street and Southwark Cathedral.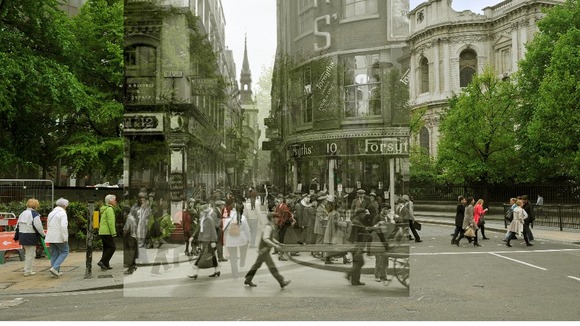 From opposite Old Change, running from Cheapside, George Davison Reid took this photo looking towards St Augustine's church. Around a decade after this photo was taken, Cheapside and the City of London were heavily damaged in the Blitz.
The street was lost as was the church, though its tower remains.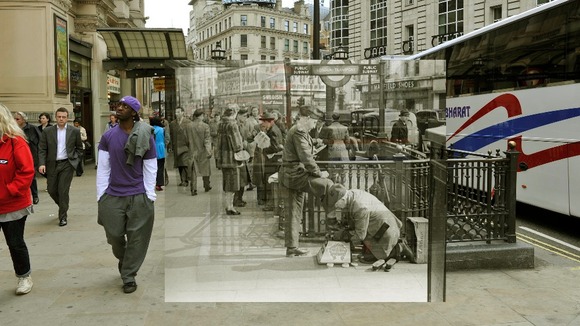 Asoldier gets a shoe shine outside Piccadilly underground station.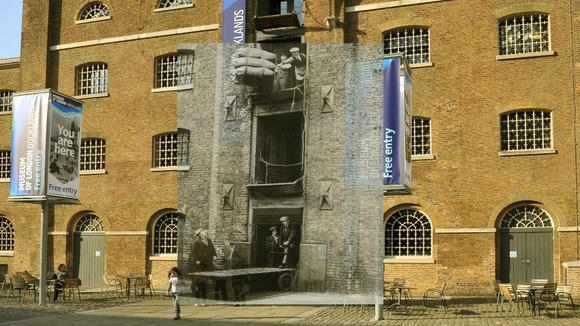 Sugar being hoisted into warehouses, West India Docks, east London.