London lifeboat crew members today saved the lives of a group of four - moments before their speedboat sank to the bottom of the Thames.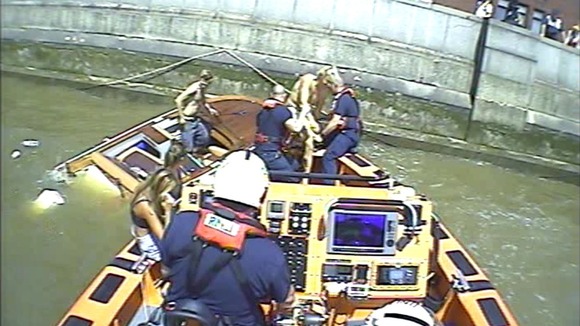 The drama unfolded around 2pm this afternoon when the group's boat began taking on water just south of the Millennium Bridge.
Unable to stop taking on water, the group then alerted the Coastguard using their mobile phone, before preparing to abandon ship.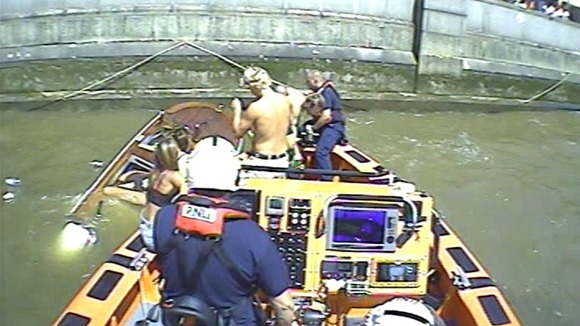 With the four relieved occupants safely aboard the lifeboat, the crew were able to tether their boat, whose bow was still sticking out of the water, so that it did not become a hazard to passing vessels.