The Conservatives say a tweet from a hopeful Prospective Parliamentary Candidate is behind their calls for a Metropolitan Police investigation into Labour's candidate selection in Lewisham.
Mandy Richards, who is hoping to represent Labour in Hornsey and Wood Green, tweeted about "orchestration" from Unite in Hornsey and Lewisham.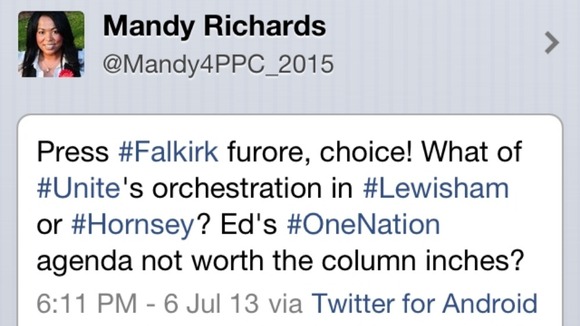 Conservative vice-Chairman Bob Neill Falkirk has written to the Met Commissioner, Sir Bernard Hogan-Howe, saying that the furore over Falkirk was "the tip of the iceberg".
In that case, Labour handed over evidence to police in Scotland about claims that the Unite union tried to fix the result of a candidate selection in Falkirk by packing the constituency with members, whose subscriptions it paid.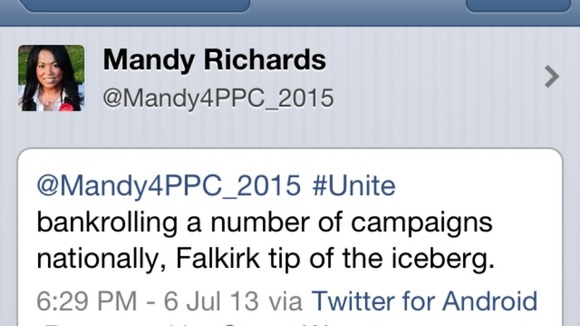 A Unite spokesman said: "The Conservatives are wasting police time and trying to engage the police in a disgraceful political witch hunt. We strenuously reject any suggestion of criminality or that we have broken Labour Party rules.
"Using the police to score political points and diverting their attentions away from making our communities safer is obscene. The Tories' smear tactics are designed to scare ordinary people away from engaging in politics and ensure it becomes the preserve of an Eton-educated elite."