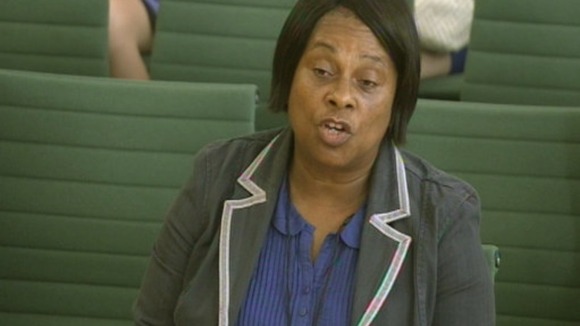 The mother of murdered teenager Stephen Lawrence has told MPs she does not "know what to believe anymore" amid claims police officers attempted to smear her family.
Appearing before the Home Affairs Select Committee, Doreen Lawrence said she had no confidence in the police and added it was not right for "police officers to investigate each other".
She said: "I have no confidence whatsoever. Over the years, I was beginning to have a level of trust, we had the investigation and the court case... I was beginning to have some confidence.Now I just don't know what to believe anymore."
She added: "You can't have police officers investigating each other. It's proven that's not the right way to do things."
Claims have been made by former undercover officer Peter Francis that attempts were made to find information to smear the Lawrence family following Stephen's murder in April 1993.
Two existing inquiries are to examine the claims - a police investigation into the activities of undercover officers and another into allegations of corruption in the original investigation into Stephen's murder, led by Mark Ellison QC, who is also appearing before the committee.