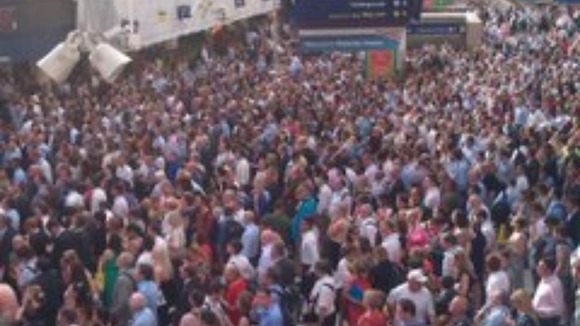 A spokeswoman for South West Trains said:
"We would like to apologise for the disruption our customers will face on their journeys home tonight.
As a result of emergency engineering work to fix a track defect, we are unable to use four platforms at Waterloo which is having a serious impact on the services we can deliver.
Because of that we will have to run an amended timetable for the rest of the day.
Safety is our absolute priority. We have no choice but to make sure these repairs are carried out before we can restore train services. We expect to run a normal service from tomorrow morning. We would like to apologise again to our customers for this and thank them for their patience"