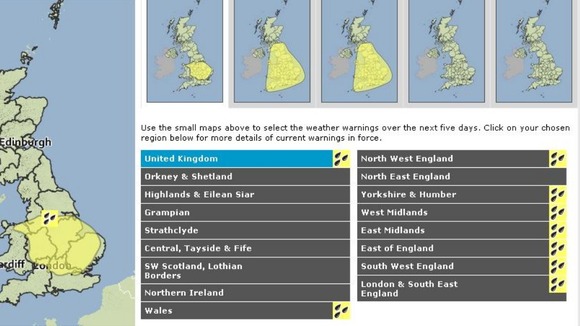 The Met Office has issued a yellow alert for rain, ensuring the public to "be alert" of potential torrential downpours today.
A Met Office forecaster said: "Isolated thunderstorms with very heavy rain, hail and gusty winds are possible later this afternoon and early evening.
"The public should be aware of the risk of very localised surface water flooding, particularly if the thunderstorms affect urban areas".
"These could produce 30 mm of rain in less than an hour, large hail and also squally winds".