A phone number offering help – including potential free flights and other travel assistance – will be shown on van advertisements, as part of a new scheme targeted at illegal immigrants living in London.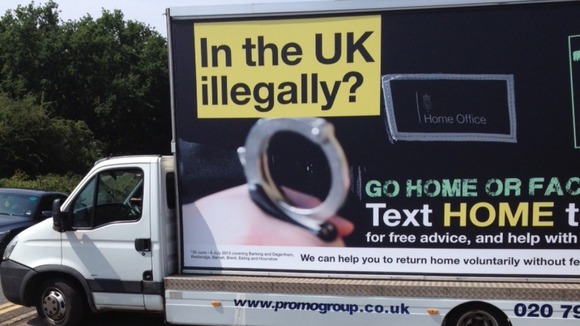 The Home Office has said those who come forward voluntarily will not be detained while they arrange their departure.
The use of the advertising vans, which will be deployed initially to six London boroughs including Ealing, Barnet and Hounslow, forms the latest stage in a renewed Home Office drive against illegal migrants in recent months.