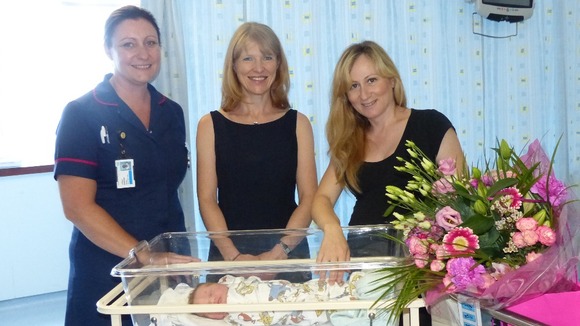 A baby girl in Basildon has received a royal welcome, after she was born at exactly the same time as the Prince of Cambridge.
And - quite appropriately - she's been named Kate.
Mum Natia Kavelashvili - who gave birth at Basildon University Hospital yesterday - had never thought that she might share her big moment with the Duchess of Cambridge.
The mum of two, from Langdon Hills, Essex, said: "I was being prepared to have a caesarean earlier in the day, but there was an emergency so my caesarean was delayed for a while.
"It is strange to think that this meant I ended up having my baby at 4.24pm."