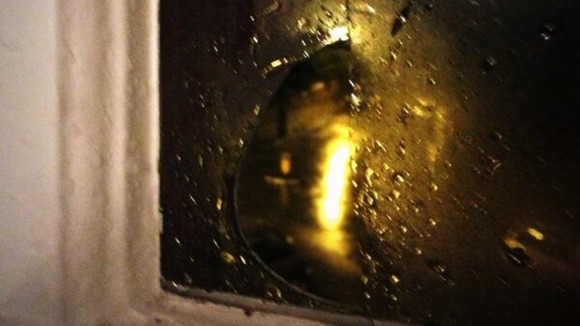 Despite the scorching temperatures, some of the storms that swept across the capital last night contained large hail stones.
Robbie Collin posted a picture on Twitter of his living room window, which had been smashed during a thunder storm.
He wrote: "Err, wow. A sudden hail shower in SW London has just SMASHED MY LIVING ROOM WINDOW."