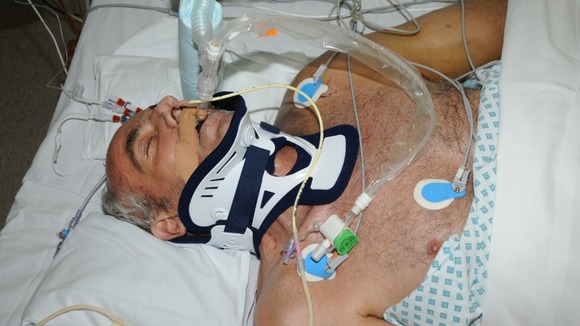 Police have released a photograph of a delivery driver lying unconscious in hospital, after being run over while attempting to stop his lorry being stolen.
David Fletcher from Upminster has been in intensive care since the incident on Tuesday 9th July - and has not regained consciousness. Police say his injuries are extensive - and likely to be life-changing.
The 58-year-old father of three had been making a delivery to a house in Wood Avenue in Purfleet, when two men jumped into his Mercedes lorry and tried to drive off.
He chased them and tried to grab hold of the keys through the driver's window, but was dragged along the road for approximately 10 metres before being thrown from the moving vehicle. The lorry then drove over him.