A Sumatran tiger at London Zoo has been getting special swimming lessons - to help him keep cool.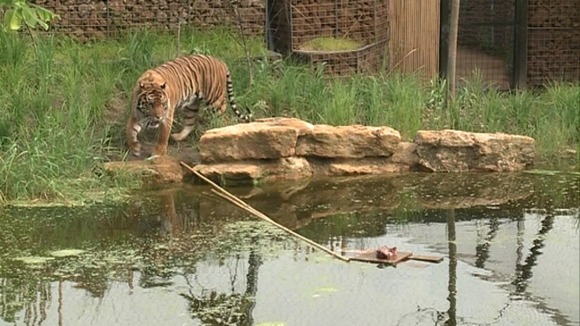 Unlike domestic moggies, tigers love water, and Jae Jae the male Sumatran tiger is no exception.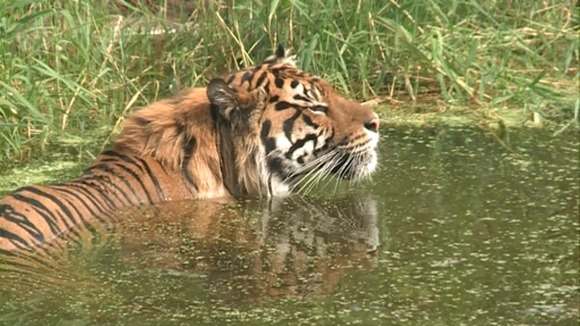 The new Tiger Territory enclosure contains a custom-built pool and Jae Jae could often by seen relaxing in the shallow end.
But keepers wanted to help him make the most of the deep waters - and his incredible muscles - so decided a swimming lesson was in order.
To entice the big cat in, they devised a special raft that could be topped with yummy treats.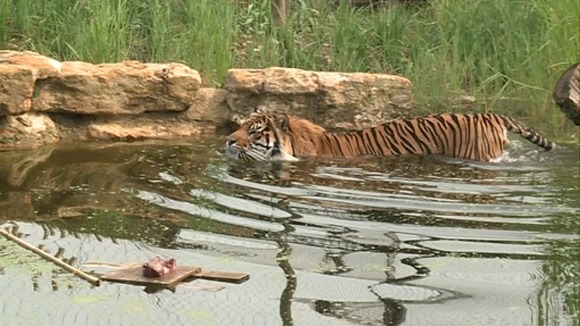 The floating raft is placed in the centre of the tiger's pool, which is over 1.5m at its deepest point, and topped with Jae Jae's favourite snacks.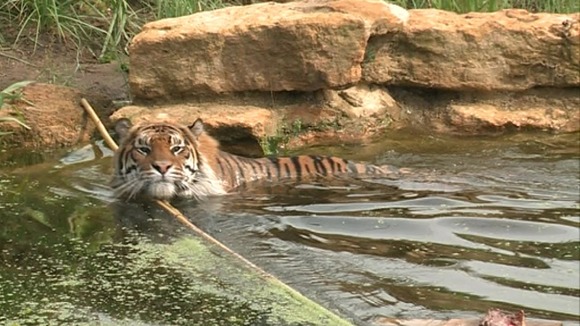 The new raft forms part of Jae Jae's daily enrichment, helping to keep him active and stimulated.