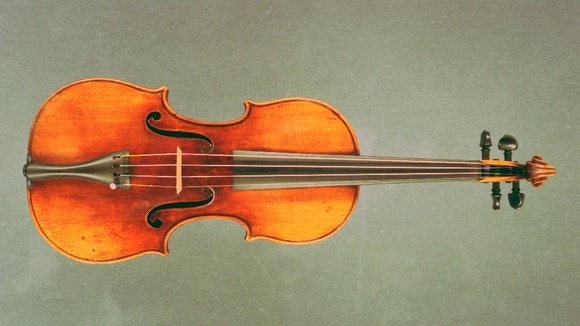 A 300-year-old Stradivarius violin, which was stolen at Euston Station in 2010 has been found in the Midlands.
The instrument, which is worth £1.2 million, was taken by opportunistic thieves while musician Min-Jin Kym was eating at a Pret a Manger cafe.
Three people were convicted in connection with the theft in 2011, but the violin had not been recovered until now.
The instrument was found intact, with some very minor damage, in its case along with one bow valued at £62,000 and another valued at more than £5,000.
Experts have verified that it is the genuine article and the violin is now being held at a secure London location.