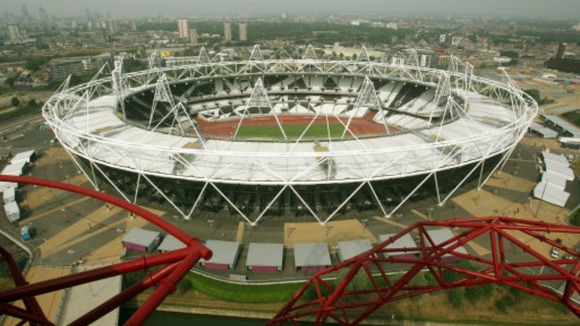 The Prudential RideLondon-Surrey 100 aims to be the largest charity fundraising cycle event in the world.
20,000 amateur cyclists will start out from The Queen Elizabeth Olympic Park head past Canary Wharf and through the City of London before cycling west along PIccadilly and the A4.
Riders will cross the River Thames at Chiswick and pass through Richmond Park and the heart of Kingston-upon-Thames, before crossing Hampton Court Bridge along the route made famous by both the road race and time trial events during last summer's Olympic Games.
Cyclists head south past Newlands Corner, Abinger Hammer and Holmbury St Mary before tackling the biggest ascent on the route at Leith Hill. After a short descent., it's onto the next challenge: world-famous zig zags of Box Hill.
After heading north through Leatherhead, Cobham, Esher and Kingston, the route takes riders back into London over Putney Bridge to cross the River Thames for a final time.
The route then follows the Embankment all the way alongside the Thames, heading past some of London's most famous landmarks as it makes its way across Parliament Square and up Whitehall.
The route then swings left through Trafalgar Square, with riders streaming under Admiralty Arch before a spectacular finish on The Mall.
For detailed spectator information along the 100 mile route click here.