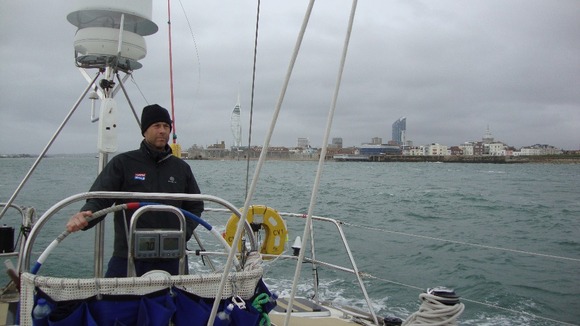 44 year old London born professional skipper Simon Talbot will lead the amateur crew in the Clipper round the World Yacht Race.
Inspired by the books of yachtsman and Clipper race founder Sir Robin Knox-Johnston and New Zealand born yachting legend Peter Blake, Simon has always found himself close to if not on the water.
After pottering around in boats from around age five, he started more formal lessons whilst attending Watford Grammar School for Boys at around age twelve.
"The task of keeping a large group of people working together as a happy, well motivated team, in a confined and potentially stressful environment for an extended period of time will be a challenge unique in my experience, but it has the potential to be extremely rewarding." said Talbot.