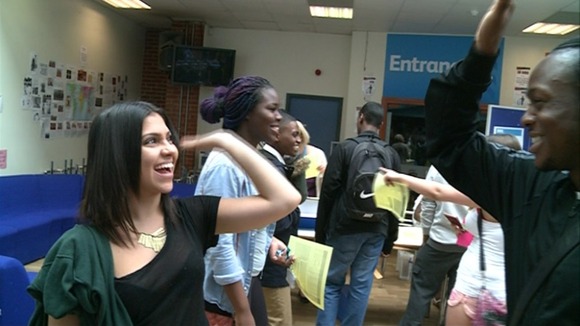 BSix College in Hackney has gone from strength to strength in the last 2 years.
In 2010 158 of their students left to go to university. This year they are projecting that a whopping 373 will go on to further education - that's an increase of 42%.
23 students are expected to go to red brick universities, and for the first time in the college's history, 2 students will continue their education at Oxford or Cambridge.