Two nine-year-old girls from west London have become the youngest ever wing walkers. Rose Powell, who's from Fulham and Notting Hill's Flame Brewer have landed safely after taking to the skies over Gloucestershire.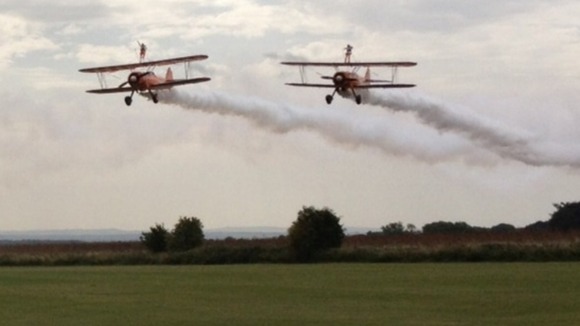 The two girls are the third generation of their families to wingwalk on their grandfather Vic Norman's vintage biplanes.
The pair are raising money for Eli Crossley, who suffers from Duchenne Muscular Dystrophy.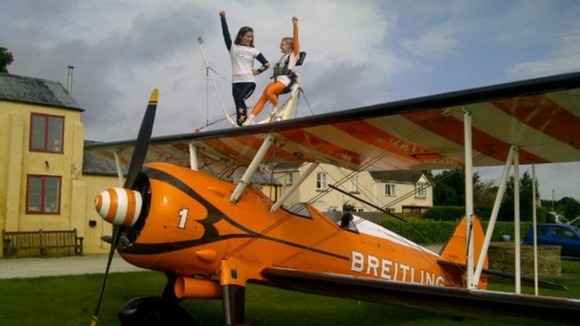 Flame says: "My cousin and I came up with the idea to be the youngestformation wingwalking team and wanted to help Eli together. I'm really excitedand a bit nervous at the same time."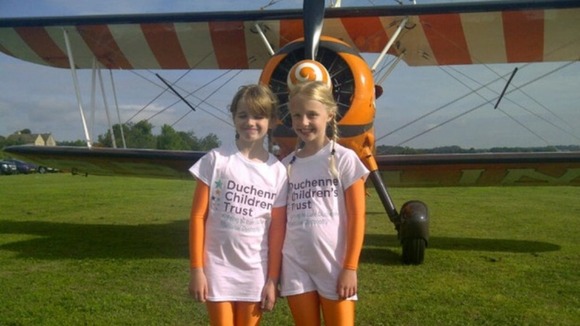 Rosie said "It feels really nice to be doing something to help Eli and hopefully get lots of people to know about the Duchenne Children's Trust It is dreadful that the older children like Eli get, the less able they become to do things that I take for granted."