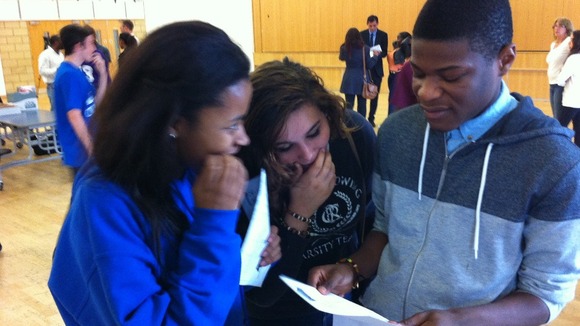 Pupils at Oasis Academy in Croydon opening their GCSEresults today.
Despite a prediction that results would dip this year theAcademy has bucked the trend.
Sixty four per cent of pupils gained five or more GCSE gradesA star to C while one in ten grades was an A or A star.