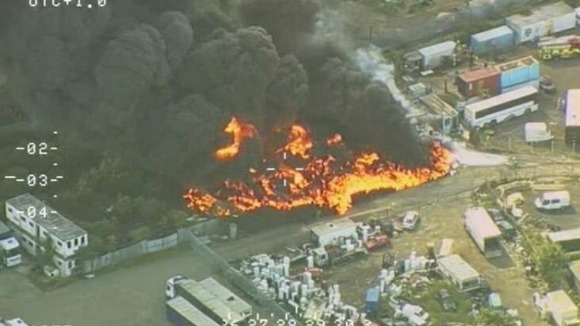 This photo from the Met Police helicopter shows the enormous scale of the fire in a tyre yard in Gravesend.
70 firefighters from both Kent and London fire services are currently trying to bring the blaze under control.
The fire is near a number of large gas containers but none have been affected as yet. There are also no injuries being reported. Residents living nearby are advised to keep doors and windows shut as a precautionary measure.