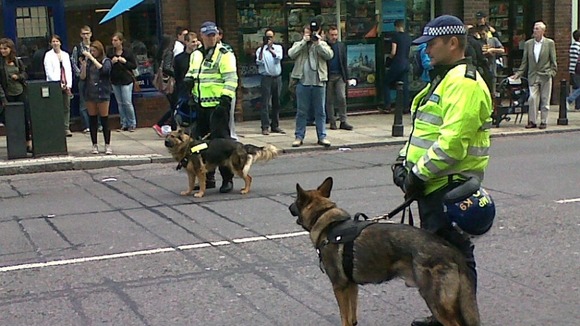 Around 300 protesters have joined an English Defence League march around Tower Bridge.
One to two thousand people were estimated to attend.
The Metropolitan Police has an extra 3000 officers on duty.
The EDL decided to hold a march today despite losing a High Court battle over where they are allowed to demonstrate.
Leaders had wanted to rally in an area in Tower Hamlets which they say is "subject to Sharia law".
However, a judge yesterday ruled that a police decision to impose restrictions over fears of "serious public disorder" was reasonable and proportionate.
The protest started at Queen Elizabeth Street.
EDL leader Tommy Robinson has addressed the crowd. .