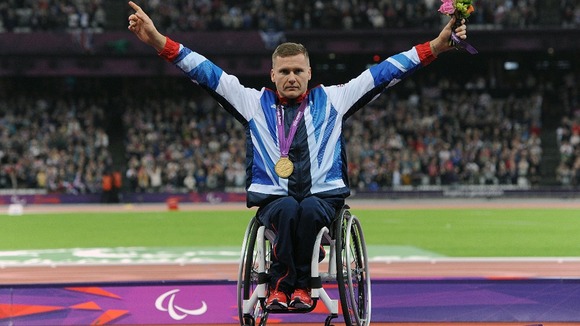 Gold medallists David Weir and Sophie Christiansen are joining Boris Johnson for a festival of sport and culture to celebrate National Paralympic Day.
London's Liberty Festival, a free event, is being held at the Queen Elizabeth Olympic Park.
It will bring together top athletes, artists and performers.
Amongst the highlights will be 'The Limbless Knight', an aerial performance from award-winning theatre company Graeae.
There will be the chance to see Paralympic athletes in action.
The event will take part in the north of the park and inside the Copper Box Arena.