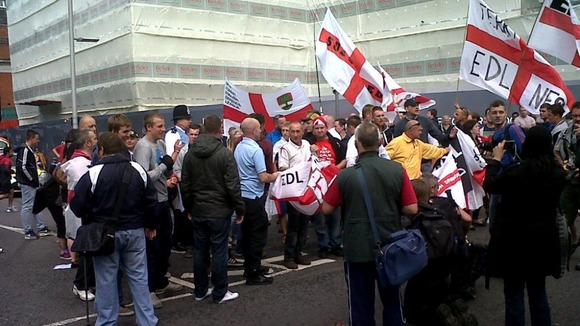 There are currently more police officers than protesters at a planned English Defence League march by Tower Bridge.
The EDL decided to hold a march today despite losing a High Court battle over where they are allowed to demonstrate.
Leaders had wanted to rally in an area in Tower Hamlets which they say is "subject to Sharia law", but Judge Mr Justice King yesterday ruled that a police decision to impose restrictions over fears of "serious public disorder" was reasonable and proportionate.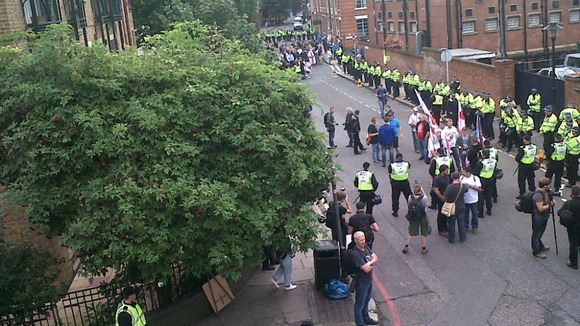 Police said the route of the march - which takes place between midday and 3pm - starts at Queen Elizabeth Street.
It will apparently follow Tower Bridge Road, Tower Bridge Approach, The Minories and then into Aldgate High Street.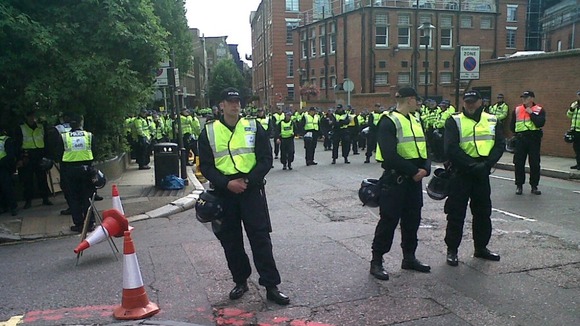 Organisers have been told they must not to go beyond the junction with Mansell Street.
Scotland Yard said senior officers had decided to stop the march a third of a mile short of its intended destination in the hope of preventing "serious" disorder.
It had been estimated between 1,000 and 2,000 people would take part in the EDL march and "several thousand" in counter demonstrations by groups including Unite Against Fascism.