English Defence League leader Tommy Robinson has been arrested after the far-right group's rally yesterday in East London.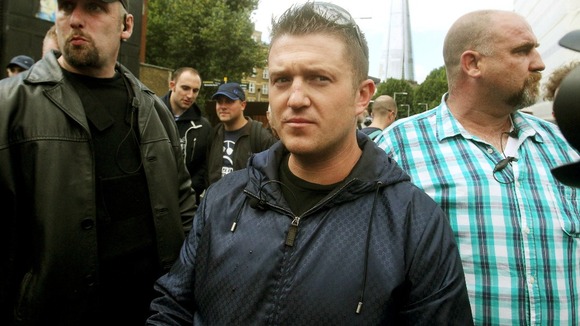 He was among 14 people taken into custody for public order offences - some of those from anti-racist and anti-fascist groups who were protesting against the march.
A further 150 people were arrested for breaching conditions police had set in place about where the rally was allowed to take place.
The EDL had wanted to hold the rally in Tower Hamlets, which it says is "subject to Sharia law". But the Met Police only allowed the rally to go as far as the outskirts of the borough near Tower Bridge, over fears of serious public disorder.