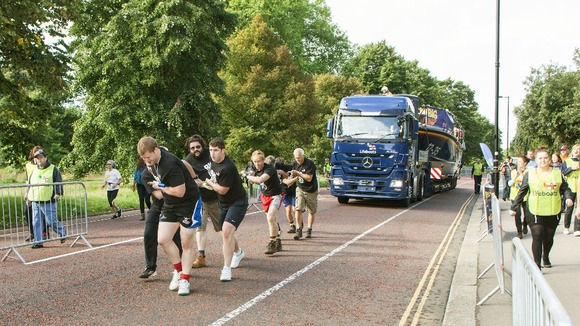 Nine teams of people are competing against each other to pull a 14-tonne, 11-and-a-half metre lifeboat, a quarter-of-a-mile, in the quickest time possible.
It is all to raise as much money as possible for the RNLI.
The lifeboat will sit on a low loader during the event, creating a massive 37 tonnes for the teams to pull through the London park.