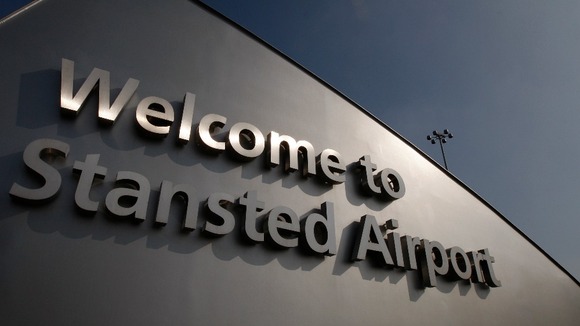 Two men have been arrested after a plane was forced to make an emergency landing at Stansted Airport, police have said.
Officers boarded the plane and arrested the pair on suspicion of endangering an aircraft.
The Sri Lankan Airlines A330 Airbus, which was carrying 267 passengers and crew, was due to land at Heathrow Airport but was diverted to the Essex airport just after 7.30pm.
The remaining passengers are being looked after at Stansted and are due to be transferred to Heathrow this morning.
Essex Police this morning said the investigation was a criminal matter rather than a terrorism inquiry
Both arrested men, aged 49 and 57, are British nationals, Essex Police said.
The 49-year-old is being treated for a medical condition, not an injury, in hospital.