Spiritual leader Swami Ramdevji, aka Baba Ramdev, was allowed to remain in the UK last night after an eight hour detention at Heathrow that saw hundreds of followers come to the airport to support him.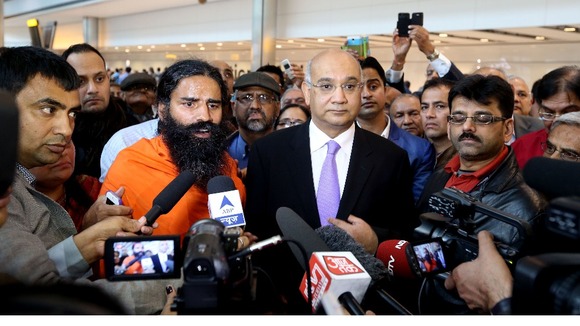 He was allowed to remain with help from Home Affairs Committee chairman Keith Vaz MP, who also turned up at Heathrow to show his support and vowed to fully investigate the reasons for his detention. The guru will now stay until Tuesday when he was due to return home.
Mr Vaz said "It is still a matter of concern to his many supporters and thousands of people who couldn't be here today that he should have been treated in the way he was treated when he arrived at Heathrow.
"No Indian citizen with a valid visa entering the UK for lawful purposes should be held in this way.
"This is a very serious situation that occurred."
The Home Office said it refused to comment on individual cases.