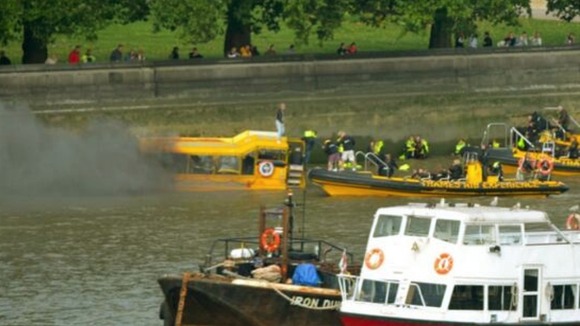 London Duck Tours has announced that it's grounding its amphibious boats from today, after one caught fire at the weekend.
Many on board the boat jumped into the water as flames took hold and thick black smoke billowed out. A woman and a child were taken to hospital with suspected smoke inhalation.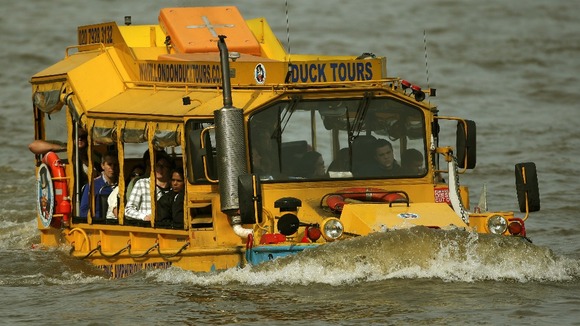 The company released a statement saying:
"At this early stage it is not possible to speculate on the reason for the incident. Until the cause is established, the company will not be operating on the river and should technical or safety modifications be required to our fleet, these will be introduced prior to the service recommencing"