Andre Villas-Boas has criticized the Football Association for what he calls the "disgraceful" and "farcical" decision not to ban Fernando Torres for scratching Jan Vertonghen's face.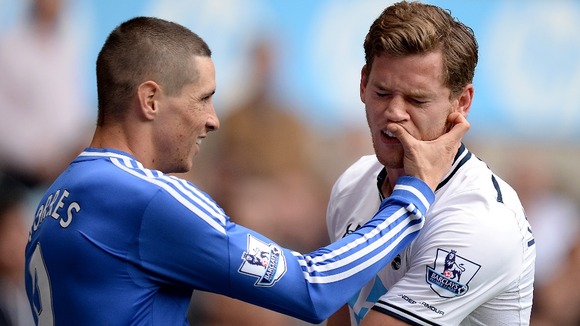 Torres was seen scratching the face of Vertonghen, leaving visible marks, leading to the FA review. The Spurs manager said:
"It's extremely difficult to know where to start. Obviously, it is almost a farcical decision. It doesn't matter to me which player or club is involved. Neither do I want to with my words put into question Fernando's integrity; neither their manager's, in trying to defend what is our position.
"I think the FA has made a decision almost a joke. It looks incredible. How can you see the images, pretty clear, and come out without punishment, on something (which) overtakes all professional behaviour?"