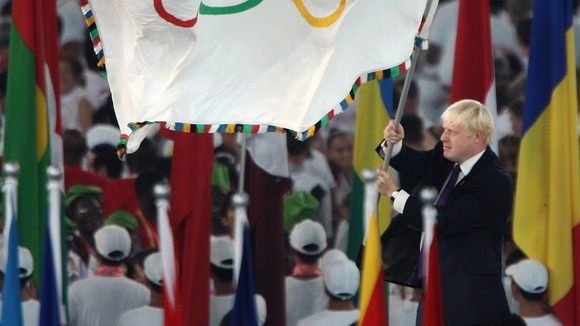 Chinese students are attracted to London because of its weather, its French restaurants, and its "beautiful communist bicycles", Boris Johnson joked as he kicked off a visit to China.
Fresh from a 9-hour overnight flight, the London Mayor began the six-day trade mission being mobbed by crowds in Beijing's trendy 798 art district before a speech where he launched the first official Chinese language website promoting London.
At the lively pop-up event in a former factory, now converted to gallery space, Mr Johnson joked about the "communist" Barclays Cycle Hire scheme and claimed London's "polychromatic" diverse nature meant foreign students picked studying in the capital over going to the United States.