The design for the new Met headquarters has been revealed. The refurbished Curtis Green building on the Victoria Embankment, will become the new Metropolitan Police headquarters from 2015.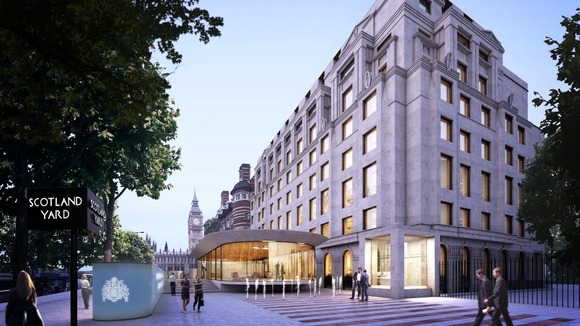 London architect firm Allford Hall Monaghan Morris were chosen to redesign the building after the decision to sell off New Scotland Yard to save money. The new home will be known simply as Scotland Yard, but the world famous revolving sign will be relocated to the new site.
Deputy Mayor for Policing and Crime Stephen Greenhalgh said: "Scotland Yard is returning to its historical home in Whitehall. The new, smaller Met HQ will help deliver a 21st century police force and AHMM's design, which includes a public space, will help Londoners to reconnect with the Met."