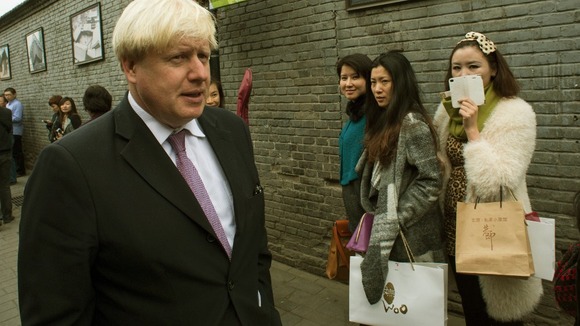 The Mayor of London continues his six-day trade mission in China today in a drive to encourage closer business links with the UK capital.
It's Boris Johnson's first visit to the country since the Beijing Olympics in 2008.
China is now the world's second largest economy, worth an estimated $8.2 trillion.