Former England star Jason Robinson joked with Harry that he could make it into the England squad for the forthcoming World Cup in 2015, saying: "We're looking for a winger or a full-back."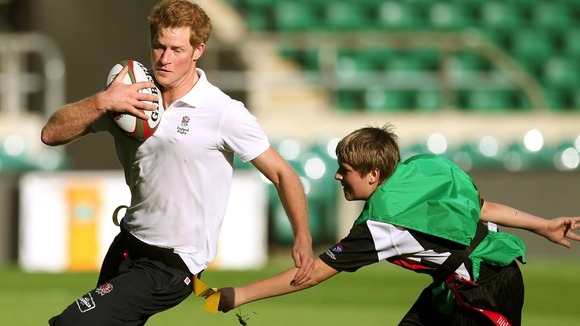 Jason Robinson also gave Prince Harry a pair of his boots. He told him: "I can't guarantee they'll get you into the England team, but you'll be quick."
One of the schools Harry helped coach today was the Rokeby School in Newham, east London.