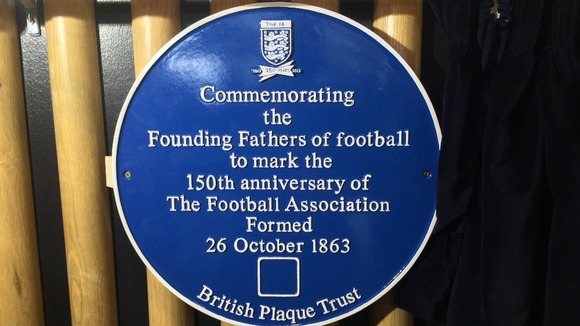 A blue plaque was unveiled at Wembley stadium today, attended by the FA's Director of Football Development Sir Trevor Brooking and 7 year old Isaac Lord; the great, great, great, greatnephew of founding father George Twizell Wawn.
Isaac is the youngest descendent of the eight men who drafted the original laws.
The plaque bore the following inscription:
"Commemorating the Founding Fathers of football to mark the 150th anniversary of The Football Association. Formed 26 October 1863."