Arsene Wenger also spoke about Jack Wilshere's ankle. He said he was not "overly concerned", but will keep a close eye on his fitness. Wilshere will be assessed ahead of Saturday game after being substituted during the second half of the midweek Champions League defeat to Borussia Dortmund.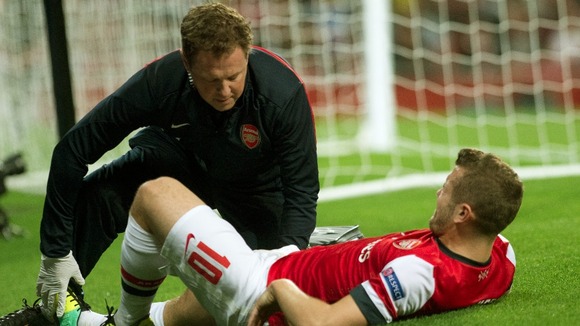 Arsene Wenger believes with careful management, Wilshere can maintain his fitness following a frustrating spell on the sidelines which scuppered his hopes of playing at both Euro 2012 and the London Olympics: Wenger said:
"No it is not a major problem, but as I told you before the season started I will have to monitor him until he is completely through that period with any doubts and that is what I tried to do."