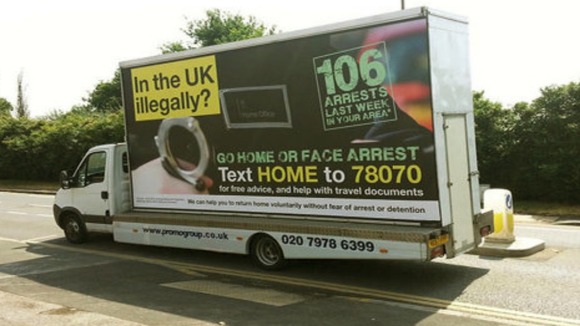 The immigration enforcement campaign that included the now-scrapped "go home" vans led to 60 voluntary departures.
Operation Vaken, which took place between July 22 and August 22 in six London boroughs, saw mobile billboards take to the streets emblazoned with the words "go home or face arrest".
Immigration minister Mark Harper said the pilot, which also included postcards in shop windows and adverts in newspapers, cost £9,740.
Mr Harper claims the 60 voluntary departures represent a notional saving of £830,000 based on the average £15,000 cost of an enforced removal.
Last week, Home Secretary Theresa May admitted the vans were "too much of a blunt instrument" and will not be rolled out nationwide.