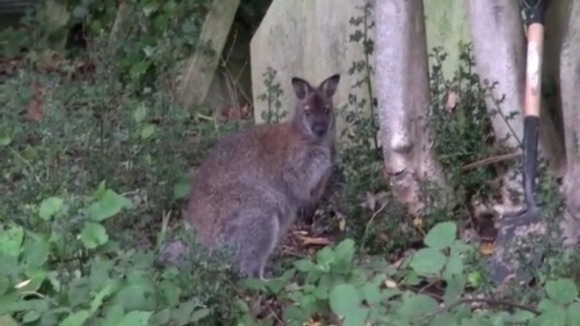 The RSPCA was called out this morning to catch one of the Wallabies living in Highgate Cemetery which was reported to be "causing chaos" on York Rise near Kentish Town.
On advice from London Zoo, RSPCA Inspector Leigh Summers had gone armed with a tennis net to wrap the wallaby in. He said:
"I had been told to handle the wallaby by grasping its tail and hold it as high as I could off the ground and as far away from me as possible to stop it finding any purchase for its legs.
In fact, when I did grasp it the animal just hung there, relaxed, verymuch like a cat does when it is scruffed by its mother so I knew it was used tobeing handled like this.
Thebiggest problem I had was untangling the netting around it when I got it back to the van."