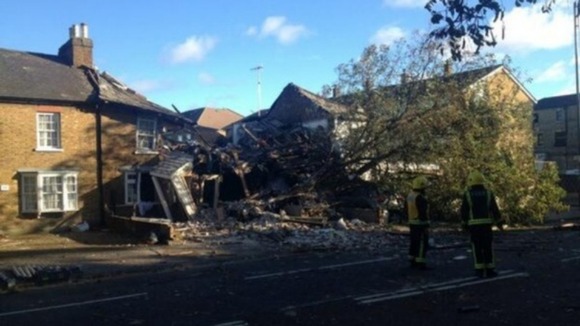 Friends and colleagues have paid tribute to two people killed in west London when hurricane-force winds uprooted a tree during St Jude's storm, causing an explosion.
46 year old Suhail Akhtar and his 34 year old girlfriend Dorota Kolasinska were found dead under rubble after their home in Hounslow was destroyed by a suspected gas mains blast.
The couple, who had reportedly been together for around 10 years, were among four people killed as the worst storm to hit the UK for years swept through southern England leaving a trail of destruction.
Ms Kolasinska, who had been working for Hackney Council for nine months as a traffic light sequencer, was described as "extremely popular and hard-working".
Those who knew Mr Akhtar, who had worked as an IT contractor for services firm Atos, said they were "devastated" by the news.
Speaking for the first time about their deaths, Mr Akhtar's family told the Evening Standard:
"Suhail and Dorota's loss has left an insurmountable void in our lives.
Suhail's passion for living life to the max and their exuberance touched all our lives. It will be our enduring memory of them both."
Three other people were killed in the blast on Bath Street, where three houses were completely destroyed and two more left with damages.