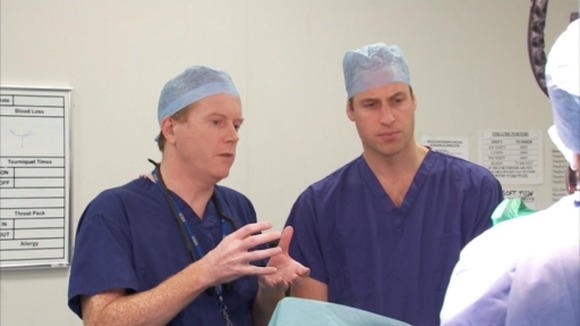 The Duke of Cambridge has hailed the "incredible" workof two surgical teams as he watched live operations at one the Royal Marsden in Chelsea.
Dressed in medical scrubs, he spent around 10 minutes viewing a breast reconstruction procedure for a female patient in her 80s.
As he was greeted by lead surgeon, Mr James, William said: "It's slightly surreal meeting you in this situation."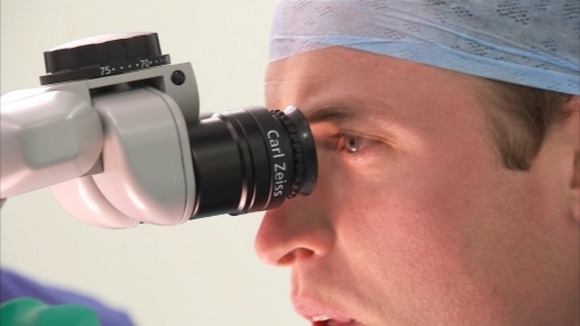 The Duke looked into a micro-vascular microscope placed above the body as he was talked through the surgical procedure, which usually takes six to eight hours to complete.
"That's amazing," he said as he peered through the microscope.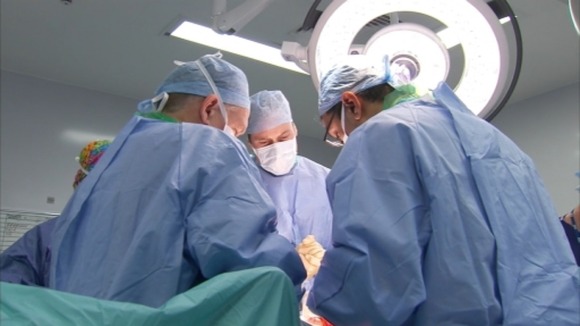 William is the first royal to view surgery at the Royal Marsden,which is a world-leading cancer centre specialising in all areas of diagnosis,treatment, care and research into the disease.
He has been president of the hospital trust since 2007, a position previously held by Diana from 1989 until her death in 1997.