Olympic cycling champion Chris Boardman has ridden to the defence of Boris Johnson over cycling safety.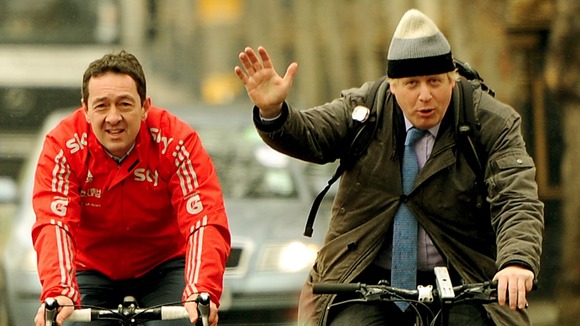 Chris Boardman, who is British Cycling's policy adviser, said:
"I don't want to join in with this 'Boris bashing'. Boris is the only person who had the guts to do something about cycling in London. Boris said he was actually going to put money into cycling in the capital. He appointed Andrew Gilligan as cycling commissioner.
"I have a lot of time for Boris and Andrew. Boris has a really tough job. Cyclists are vulnerable and it's tough cycling round the capital. All road-users must obey the rules of the road. It makes me mad to see cyclists behaving badly on the road."